Episode 5. of Wander by Baibre Flood, a podcast series that features refugee poets and authors
In this conversation, Author Njamba Koffi explores his creative process, "reads his beautifully crafted poetry ('Encounter', 'Two Waves', 'A Flight', 'On Life and Death') and gives his thoughtful analysis on writing, migration and activism – including advice for writers and how the literature industry can be more inclusive of black, refugee and other structurally marginalised voices." – Baibre. Scroll down to Episode 5 and be sure to give a listen to all other wonderful creative refugees featured.
Lunchable Learning conversation with Leva Lee and Helena Prins, BC Campus
In this interview, Author Njamba Koffi chats about his experiences with completing his university studies in the middle of a pandemic, travelling back home and being stuck in South Africa for a month because of both immigration issues and the pandemic, and other various disruptions Covid has brought to tertiary institutions. Start at 19 min 40 sec.
Interview with Elie, Jumpstart Refugee Talent
Elie and Author Njamba Koffi exchange stories about their experiences as refugees: the differences and the similarities of their refugee journeys, coming from two troubled regions of the world.
Diversity Reads – A Conversation on Home & Displacement
Host Coral Santana and Author Njamba Koffi discuss Dany Laferriere's most celebrated book since How to Make Love to a Negro, The Return. Listen on Spotify or Anchor.
Foxes & Fowl – Interview on Spirituality and Calling
Aaron Miller the Lead Minister at the University Hill  Congregation explores the idea of vocation and calling with Koffi, in a conversation grounded in Koffi's experiences as a refugee youth, a student leader and a youth advocate.
The Perspectives Club – Interview on Youth Leadership
Charles Acheampong, Co-host and Executive Produce of A Point of View interviews Koffi on wide-ranging topics related to his life as a refugee youth, a youth activist and community leader.
WorldTALK Interview
Lisa Wickham, award-winning Producer-Director and President/CEO of Imagine Media International, interviews Koffi on her series WorldTALK. Based in Trinidad and Tobago, Lisa chats with Koffi about his experiences as a refugee and the current global protests against systemic racial injustices.
Decolonizing the African Collections and Displays at the Museum of Anthropology
UBC gives a $95,280 funding to "Decolonising the African Collections and Displays," a project led Dr Nuno Porto, curator of African and South American collections at UBC Museum of Anthropology, Prof. David Morton, professor of African History at UBC and Koffi (President of UBC Africa Awareness Initiative).
Panelist at All In 2019 Community Foundations of Canada Conference
In conversation with three other leaders; Heela Omarkhail, Nicole Gagliardi and Michael Redhead Champagne, Koffi talks about the future of the philanthropic sector and its youth engagement.
African Studies Representative for UBC Africa Awareness Initiative
Advocating for the improvement of African Studies Minor Program at the University of British Columbia, Koffi and Caroline Lempert organized an "African Studies at UBC" conference. Cassandra Betts of The Ubyssey tells the story.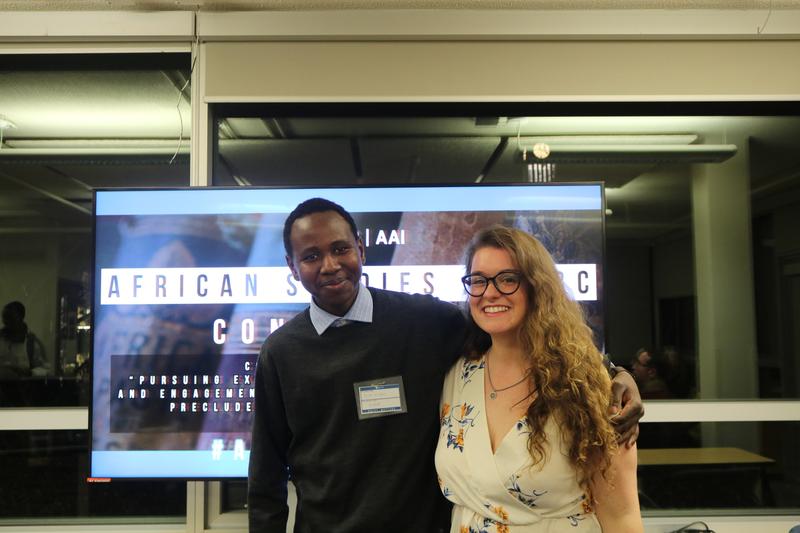 Advisor for the LEVEL Youth Initiative for Vancouver Foundation
Feature Interview with Vancouver Foundation's LEVEL Youth Initiative, Vancouver, British Columbia, Canada.
Interview with Trinidad and Tobago Television
Interview with Lisa Wickham of Trinidad and Tobago Television, Port of Spain, Trinidad and Tobago.
Interview with CBC Radio 1
Interview with Sheryl Mackay, the host of North by Northwest, CBC Radio 1, Vancouver, British Columbia
Interview with CiTR Radio
Jake Clark, co-host of Arts Report CiTR Radio of the University of British Columbia, interviews Koffi to honour the World Refugee Day (June 20th).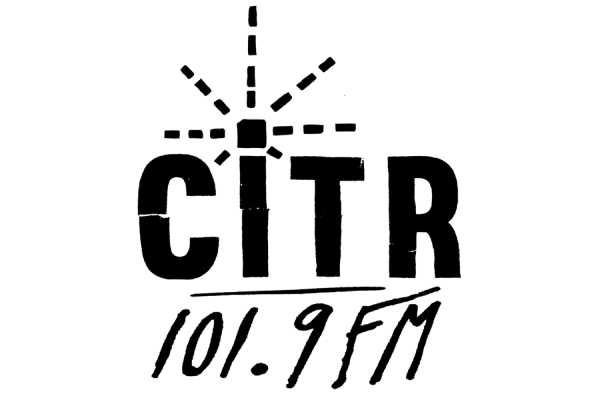 Feature Article for Badische Zeutung
Feature article by Caroline Bingenheimer of Badische Zeitung, Freiburg, Germany.
Feature Alumni Post
Alumni Post for UWC Robert Bosch College, Freiburg, Germany.
Video Portrait (Pre-Publication of Refuge-e)
Journalist Philine Sauvageot creates a video portrait released in June 2017 while Refuge-e: The Journey Much Desired was still being written. It explores Koffi's Journey from the DRC to Germany where he was then studying.